さぬきうどん (Sanuki Ramen)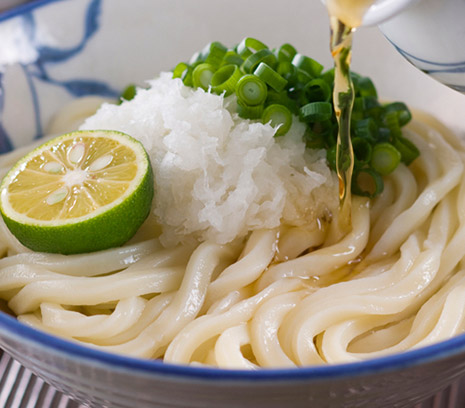 Sanuki Udon
Soul food of Kagawa Prefecture. Resilient udon with Iriko soup. Soft and smooth sensation are just simply amazing.
徳島ラーメン (Tokushima Ramen)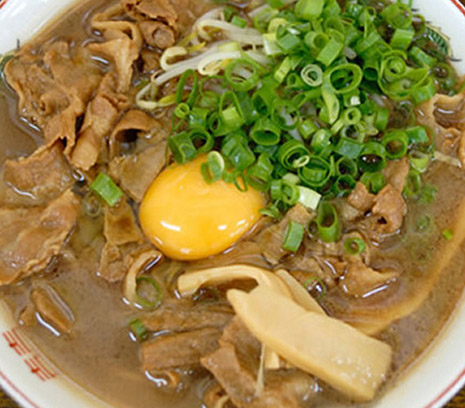 Tokushima Ramen
Brown soup with tonkatsu soy sauce. Normally topped with pork belly, bean sprout, Welsh onion and raw egg. Thick and sweet taste.
ちゃんぽん (Chanpon)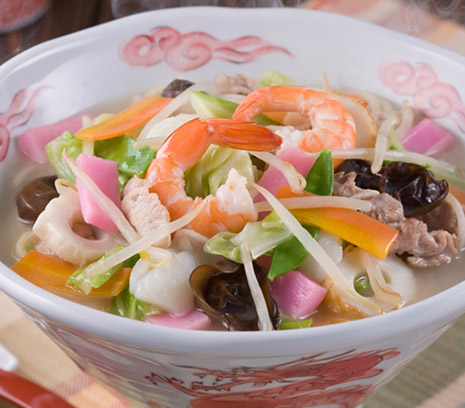 Chanpon
Soup made out of boiled pork ribs and chicken bones. Resilient thick noodles. What makes it special is the wide variety of ingredients used including pork, fish, seafood. Plenty of vegetables. A great healthy dish. Delicacy from the Nagasaki Prefecture.
博多ラーメン (Hakata Ramen)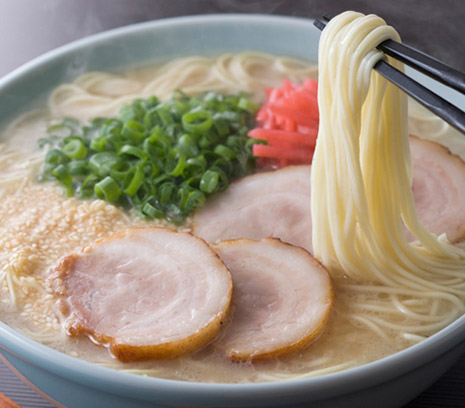 Hakata Ramen
Straight and slim noodle in a milky white tonkatsu soup. Thick but refreshing taste preferred by many people. Delicacy from Fukouka Prefecture.
Acknowledgement
Special thanks to
ご当地メシ
for all the great delicious pictures.
Sharing
Share with us the delicious japanese noodles that you have tasted in the comment section below.
You can read related post about Noodles in Japan in below link:
Noodles in Japan: What to Eat (Part 1)
Noodles in Japan: What to Eat (Part 2)
read more...